Comprehensive Case Review &
Initial Consultation With Functional Blood Chemistry Analysis
Who is this for?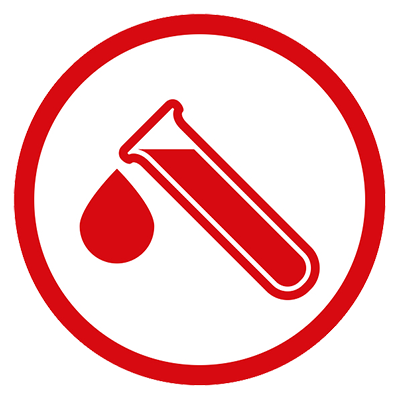 This service is a perfect starting point for you if you're sick of feeling under the weather and would like us to review a blood test from within the last six months.
Alternatively, you may like to have a blood test done through your doctor or via a private clinic and have us analyse your results from a functional perspective.
What are the benefits of a
functional blood chemistry analysis?
A blood test can reveal a tremendous amount of information about your metabolism but sadly, key beneficial findings are often overlooked in the medical setting.
That's why so many people feel unwell, yet have 'normal' blood test results.
A functional blood chemistry analysis uses the same data, but is examined in much more detail. As such it can help you detect subtle imbalances in:
Vitamin status, especially vitamins B6, B9 (folate), B12 and vitamin C

Mineral status, especially iron, zinc and your electrolytes

Inflammation

Blood lipids and cholesterol

Kidney function

Liver function

Digestive function

Immune function

Thyroid and adrenal health
A functional blood chemistry analysis means we narrow the 'normal' ranges, making them 'optimal' or 'ideal'.
Doing so enables us to detect subtle imbalances in your blood markers that indicate metabolic disturbance and inefficiency.
Once we find these imbalances, we can help you rebalance your blood chemistry, improve your symptoms and perhaps even stop diseases processes from progressing.
We can also clearly see which other functional lab tests may assist in uncovering the real root causes of your health and performance challenges.
The functional blood chemistry process
explained by video
Please watch this short video to see exactly how the consulting process works:
What you'll walk away with after your
case review and consultation
At the end of your case review and consultation you will have:
A clear understanding of the factors likely to be causing your symptoms.

A detailed functional blood chemistry report highlighting priority areas that you can begin working on right away through nutrition and supplementation.

A set of simple recommendations on how to modify your diet and lifestyle to initiate improvement in your symptoms.

A set of recommendations explaining which additional lab tests we feel will help uncover hidden reasons for your symptoms and accelerate your progress.

A roadmap of action steps that we feel will be of benefit over a 3-6 month period to optimise your results.

An outline of how we can support you during this time, holding your hand to ensure you reach your goals.

A vastly reduced level of confusion and frustration!
A quick summary of your 7-step case review
and functional blood chemistry analysis process:
Order your case review and consultation.

Complete your online forms along with your 3-day food diary and return them to us along with your blood test results*

Receive your wellness graph to highlight priority body systems that are in need of attention.

Arrange your 60min consultation (in person or via Skype).

Attend your consultation.

Receive your personalized 'big bang' nutrition and lifestyle recommendations to help you immediately build some momentum.

Receive your personalized functional lab testing recommendations to enable a deep investigation into your symptoms.
*Don't worry if you don't yet have a set of blood test results. Through our network we can help you find a lab in your area that will provide a comprehensive set of markers. We will also provide you with a set of ideal markers we like to see measured.
100% Risk Free
We believe in providing the highest possible level of service and making sure you enjoy your experience with us.
Unlike most other clinics and clinicians, we keep ourselves honest by making sure your case review and consultation is a risk-free proposition.
If you are dissatisfied with the level of service you receive, we'll refund every penny of your consulting fee.
What does your fee cover?
Our analysis of your health history and symptom paperwork
Our analysis of your food diary
Analysis of your biomeasures (temperature, pulse, etc.)
Functional blood chemistry data processing
46 page functional blood chemistry report
Your 60min consultation
Written recommendations by email
Frequently Asked Questions